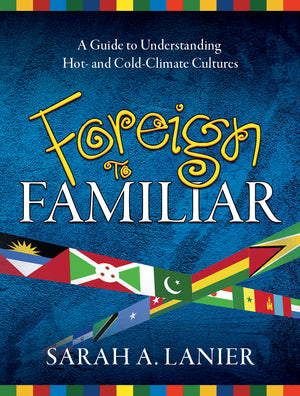 Foreign to Familiar
Foreign to Familiar, A Guide to Understanding Hot-and Cold-Climate Cultures.
Foreign to Familiar is a splendidly written well-researched work on cultures. Anyone traveling abroad should not leave home without his valuable resource!  Sarah Lanier's love and sensitivity for people of all nations will touch your hearts.
We have been repeatedly told by so many ex-patriots living in the United States, "why hasn't anyone told me about this?"   And to those who have traveled abroad, what a wonderful tool it has been.